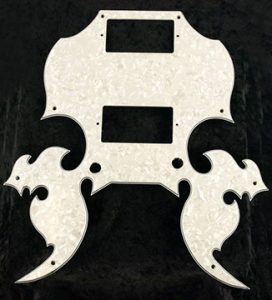 WD pioneered the field of aftermarket pickguards in 1978. After over thirty years developing the craft, WD's library of standard pickguard templates has grown to include over 200 of the most popular guitar and bass models from the industry's leading stringed instrument builders. Standard pickguard templates can be modified to any control or pickup configuration. If you would like a more custom experience we can handcraft your vision of the perfect pickguard by using our custom ordering guide. As with custom orders, all WD standard pickguards are handcrafted to order in the USA.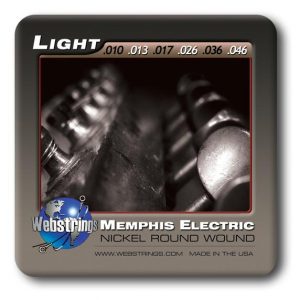 Nickel Plated Steel wrapped onto a hex core for exceptional tone and durability, nothing lasts longer! Over the last forty years virtually every vicious solo, every amazing rhythm part has been played on either a Fender Stratocaster or a Gibson Les Paul that was strung up with a set of Nickel Plated Steel strings . . . that's just a fact! Our Memphis Electric Strings are every bit as good as the best stuff out there and they're priced low enough for you to have fresh strings on your guitar whenever you choose. In enough gauges to please everyone. We're the greatest combination of quality and value to be found anywhere on the planet! Our guitar strings are made in the U.S.A. by one of the  world's premier musical instrument string makers, the same people responsible for those other fantastic guitar strings you're so familiar with.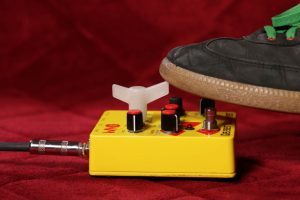 WingMan™ is a patented foot-controlled effects pedal knob by Option Knob, Inc. It allows you to replace any factory knob and instantly gain real-time control over your effects parameters by using your toes to turn the wings of the knob and adjust parameters on the fly. It enables you to manipulate your effects without taking your hand away from your instrument or bending down, and unlocks the full potential of your pedals and music expression. After nearly 10 years on the market and two prior models, the WingMan™ is our 3rd generation installment that has been molded by consumer requests across the globe to be our most advanced solution yet! WingMan's upgrades include: More compact wing design for a smaller footprint on your pedals. Pointed wing tips for enhanced grip and maneuverability. A beefier shaft for added stability. Comes with 2 shaft inserts one Classic & one Boutique so it will fit any pedal. WingMan™ comes standard in glow for maximum visibility on any stage. Every Pedal Needs a WingMan™!