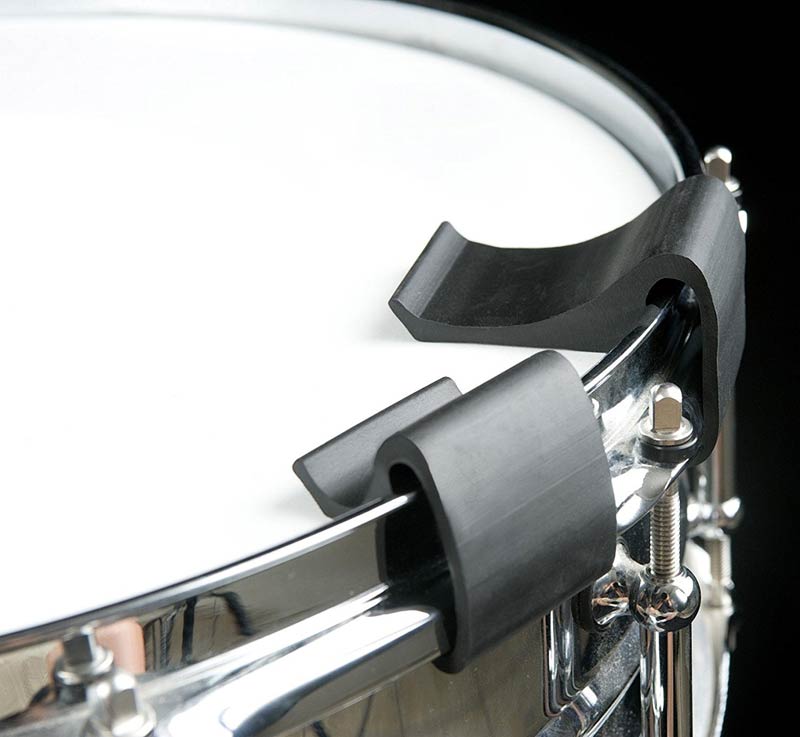 The sleek and unobtrusive DrumClip removes unwanted frequencies, retaining the desired attack, resonance, and feel of your drums. DrumClip rounds out and flattens the drumhead's sound and allows for easier tuning of any size drum. Excessive overtones can be precisely controlled and/or eliminated with the slight pressure that DrumClip applies to the drumhead.
The DrumClip is made from a remarkably durable plastic and rubber compound. It will never fall off or loose its grip on your drum, and can be used on the batter (top) head or the resonant (bottom) head. Due to its compact design, the DrumClip can be easily stored in the pocket of your hardware or stick bag, or stay on your drum during transport.
From the bedroom to the bar room, or the studio to the stage, percussionists everywhere agree that DrumClip is the preferred tool to tame your kit.
DrumClip is proudly manufactured in the U.S.A., and is backed by a 100% Lifetime Guarantee from Manufacturers defects.