The SlapStick™ N-100 'Noodle'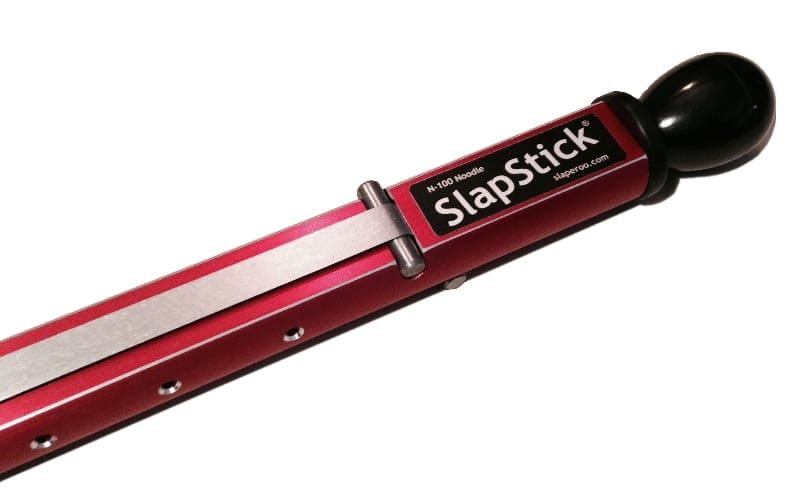 The SlapStick™ is an innovative electric tuned percussion instrument designed by Andy Graham.
Inventor and percussionist, Andy Graham, set out to create a new kind of musical instrument using this steel strap, but with the addition of an electric pickup and means to fine-tune the strap. The result was a prototype that eventually became the SlapStick™ S-100 PRO .
The SlapStick's strap floats just above the length of the body, allowing it to vibrate and be 'fretted' like a bass. However, rather than strumming, the strap is struck or tapped with one or two hands, or with a stick.
The SlapStick™ N-100 'Noodle':
The latest and most popular addition to the Slaperoo Percussion family N-100 'Noodle'. Held like a guitar, the Noodle can make anyone with rhythm sound like a slap-bass player. It can also be flexed to sound like an electric talking drum. Despite it's small size, the Noodle sounds just as huge as its larger counterpart!